in our windows...
Although we're located on a very busy street, while we were operating as a gallery, we found that getting people out of their car and up the stairs to an exhibition was a bit like pulling teeth. As we're located on the corner of a major intersection where there's not really much to look at while waiting for the light to change, we quickly realized that we had access to a much larger, captive audience.
Our window signs are primarily hand-painted acrylic on paper (a few are on acetate), most are approximately 30x32 inches and, with the exception of
I AM A COMMODITY!
, all are by Monika Pizzichemi and Michael McKay.
press:

WAMC Public Radio's feature on Empty Set Projects and the BIG SALE! poster series can be found streaming
here
and as an mp3
here
. The Berkshire Eagle's front page article on the posters can be found
here
.
currently on display: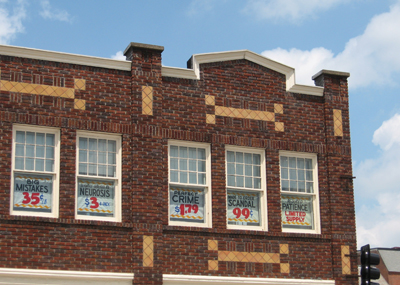 BIG SALE! (set7)

past window series:
(several have disappeared, undocumented.)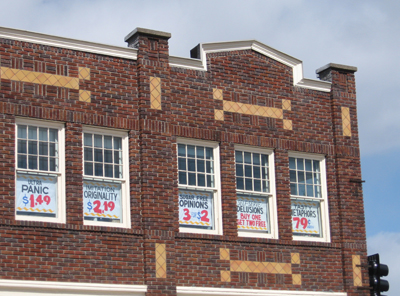 BIG SALE! (set6)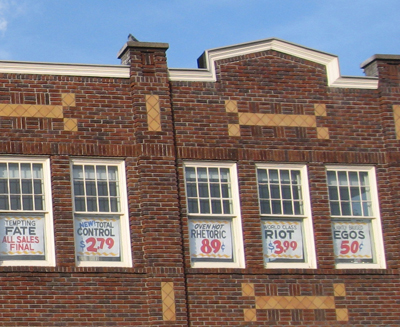 BIG SALE! (set 5)




BIG SALE! (set 4)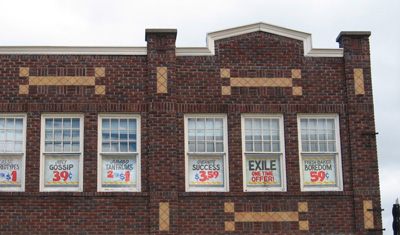 BIG SALE! (set 3)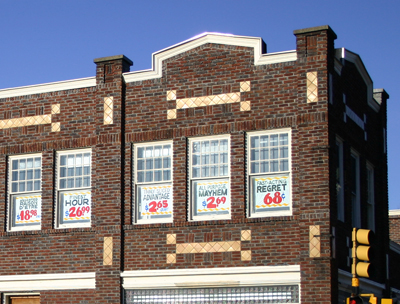 BIG SALE! (set 2)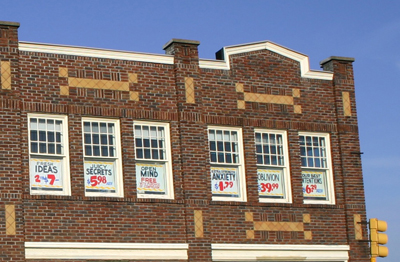 BIG SALE! (set 1)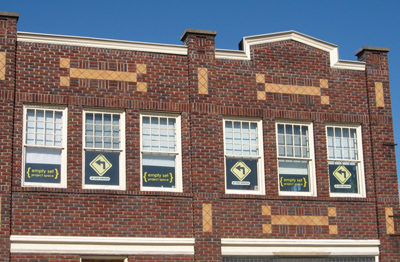 Turn Left.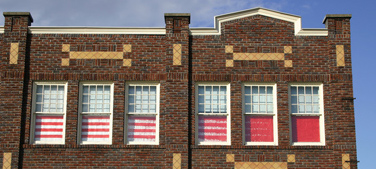 These colors don't run (they bleed).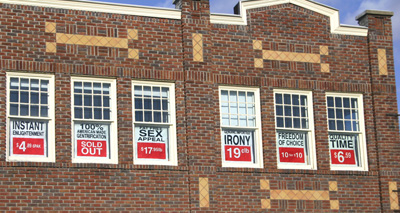 ON SALE! (version 2.0)


lightbox pieces

1984

I AM A COMMODITY!

HELLO

Support This



Love, Peace, American Distress



various anti-war